I signed up for belly dancing classes and I'll be taking em on Tuesdays starting Oct. I figure it's an important skill for a well rounded young woman to have.
And I know I mentioned it yesterday, but you really must listen to this song:
http://www.mtv.com/bands/az/muse_uk_/artist.jhtml
from Muse, click on "Time is Running Out". "Absolution" is also good. I love how mtv.com gives you the videos with the song. How could I not! Music videos rule.
Which reminds me of this guy:
Mert
. His website is really cool and he wants to direct music videos. I met him in the office the other day. I wish he was out in NYC- he's an LA person- cause he'd make a perfect DP for some stuff I wanna do. Ah well, such is life.
And did you know there is such a thing as
"Fink Tank 3000"?
I bet you didn't, but alas. You do now.
Here, now it's time to learn about the Dutch culture. Since Holland colonized Indonesia back in the day, much Indonesian cooking is embedding in Dutch cooking, and there's this one really cool thing to do when you go to Holland or Amsterdam. Find an authentic Dutch Indonesian restaurant and get a "Rijsttafel" (pronouced like reistaffel) which literally means Rice Table. And go with a group. Basically what happens is you sit at this table with this elaborate set up of stenos and the waitors bring out small plate after plate of all the yummiest of Indonesian specialties, and it's basically a feast. Well guess what! I discovered that there's places in NYC with Rijsttafels! I am psyched. So you might find me there some time soon, but if you are looking for something cool to do, or where to bring a hungry date, try one:
Bali Nusa
A place in Brooklyn
Eastanah in SoHo
This movie looks unbelievable:
Romance and Cigarrettes
.
It's a musical with James Gandolfini, Steve Buscemi, Kate Winslet, Christopher Walken, Susan Sarandon and others. It's directed by John Turturro, certainly an interesting guy. I just don't think this could turn out badly and I hope I am not wrong. Speaking of Kate Winslet, she and Carrey were really great in this movie: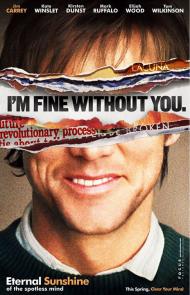 I think she's got a cool movie career ahead of her.
and here's the little picture of Holland of the day. Here is the church in Oldenzaal where my mom and dad got married:
In their pictures it was snowing and they got a horse drawn carriage for the wedding. Man when I think about it it must have been such a cool time. My pop was over there cause he was in Officer Training school in Germany during Vietnam and simply wandered his way into the Netherlands. And he comes back with a wife. Silly life.
Life, why are you so silly???