I hate this fucking thing. I liked my old one. It was small and it didn't text message or take pictures. It did what it was supposed to do, make phone calls and recieve phone calls damn it. And sometimes it got fancy and made voicemails for me. It was a flippy n small clamshell one with caller ID on the outside and it did every damn thing I wanted it to. That was until a few days ago when it stopped giving me decent reception and I couldn't talk to people with it. And then it always went "boop boop" and clicky click in its charger cradle and then the fucking red light went to green and blinked when it wasn't supposed to do that and boy oh boy.
But I liked it.
Now I have this massive picture taking state of the art flippy colorful blinky web ready musical peice of technojunk making my phone calls and I spite it. I hate it. I am plotting against it. Yet I place it so gently against my body in my hoodie pocket like it's my own kin. But it's not. And I'm here to remind it that it's adopted. It's not my baby. Actually I look down upon it with so much malice that I think I am going to return it to the store today to get a less futuristic one and not the one that Ronald from the Verizon Store told me I had to have. Why can't my computer be for typing stuff to people and my phone be for phone calls? Why? why why why. I don't want pictures and clip art and symbols and games in there. I want to be able to leave my computer or apartment and actually interact with the world. Stupid telephones-
leave me alone
with all of your capabilities and special powers. I'm
trying
to keep it real.
_______________________
(this looks cool)
www.wreckthenation.com
Somebody go on Katie Holmes vomit patrol, cause this kind of
namby pamby behavior
is enough to give me the queezies were it happening because of me on national television. Seriously though, would you want a new boyfriend declaring the crap that Cruise is coming up with on tv? Damn scientologist.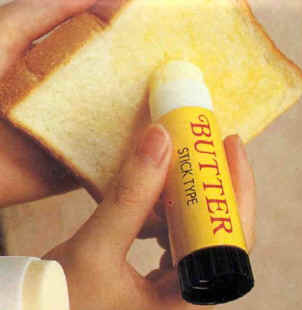 This would make a better America.