I'm pretty worn out.
Moving takes a lot of energy and a lot of muscle. I haven't been doing proper stretches.
Sooo. Here's what happened!
STORYTIME
About 3 weeks ago I found out I was accepted to NYU's MFA Film program. I realized I will not be returning to work, and cannot afford my apartment. I felt an urgent need to get rid of my apartment as soon as possible and find something more affordable.
- I wasn't finding anyone, so I sorta gave up and stopped packing things.
- Suddenly this Monday someone said they'd take my place and wanted to move in on Tuesday
- I called my parents, they brought their van up, and we moved enough stuff so she could sleep in my place, and I could sleep in the new place (I had found it previously, but wasn't able to take it since nobody was renting mine, fortunately it was still available)
- Since it was such short notice and I have so much crap, and my new place is much smaller, I am going back to the old apartment every day to clean and move more stuff until it's all good to go
- That's a lot of work, and I have an old roommate, new sublettor, and 3 new roommates - and everyone is excited about meeting each other and living together - which is really lovely, but it hasn't allowed me too many minutes of peace. (if a new roommate reads this, please don't take offense! I like you, I'm just a bit overwhelmed!) Anyhow, there's a lot of personalities in the new and old apartment, and they all require some attention.
- I love my new apartment. The reason my room is affordable is because it is a converted living room in a duplex. The location is incredible, right near the school, and it has a big ol patio! I'm very lucky to have found this deal.
- But I am a kid again! Living with 3 girls, all younger than me, I'm a student again, and now sleeping on a TWIN bed! I may get a bigger one or a futon, because it can fit in the space, but it will be tight in there. Heh, tight.
- So this is all very sudden. Being laid off has changed my life, eh?
DISCOVERY ZONE awesome and amazing finds in old apartment:
- the shoebox with printed photos of exes, my dead cat, old vacations, all pre 2005 (kids these days don't have those anymore, right?)
- a lot of relics from the past and newspaper clippings
- very old used condom with mouse poo on it
STREAM New
Silversun Pickups
. I like them a lot, but haven't given this a listen yet.
BRAGGING: I make the most incredible breakup mix. NOT BRAGGING: Which I made because I did break up with my boyfriend on Sunday. And I love him very much, so let's not go hating him - he's one of my favorite people, it's just something that had to happen right now, and it's for our own good. But that doesn't mean I can't reminisce to awesome heartbreaky songs! Not all songs on this list apply to my situation, but the ones about it being over (like Now You're Gone), missing him, and being fed up do apply.
Here's what I have so far -
COLOR SCHEME! color scheme
color scheme!
I decided how I want to decorate my room: chocolate brown w robin's egg blue and hot pink accents.
And I have some dark brown wood stuff - and I'm really into antiquey/apothecary looks.
I'm really over decorating apartments with posters and ikea crap. I like to make a house a home.
Places of inspiration:
- Freeman's Alley
- Tommy Guns Salon on Ludlow
- Earnest Sewn Shop on Orchard
-
Ale et Ange
- Martha Stewart Blue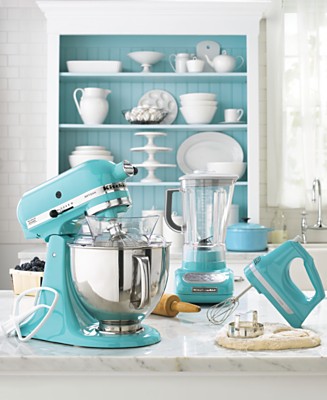 - Dark brown wood shades from Target
- My hot pink deer lamp