A few gems from the
awkward family photos
site:
IMAX Scandal
- As
started by Aziz Ansari
-
about the technologies
Remember Max Headroom?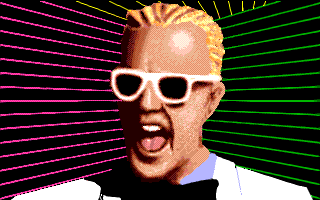 Apparently there was once an emmy award winning show about him that
-
scared people
- and
people pranked the tv with him
"In 1987 some drunk people managed to interupt a film on tv and replace it with them in Max Headroom masks. "
see more here
What's with kids these days buying records?
Adam investigates Record Store Day
.
Fashions
from all kinds of moms back in the day
An
amazing lineup of female comedians discuss women in comedy
- and basically share the opinion that you can't be pretty in comedy. How very outdated and backwards of all of you.
The
must see films from the Tribeca Film Festival
Who
won the webbys
?
Who
won this year's James Beard awards
for culinary excellence?
A
photo of the first completed section
of the NYC Highline.
Discovery:
No Pudge Brownie Mix
is incredible! I purchased it from Trader Joes, it's an all organic fat free mix for brownies that contains all natural yummy ingredients, and all you have to add is vanilla yogurt, and an egg white if you like.
INGREDIENTS: Pure Cane Sugar, Unbleached Wheat Flour, Dutch Cocoa, Egg Whites, Corn Starch, Wheat Gluten, Salt,& Baking Soda. NOT BAD
I made it for a photoshoot, which then got messed up cause of an errant digital camera memory card. When we redid the photo session we used cheap duncan hines mix, which was totally gross in comparison.