Sara Benincasa wrote about how I spent a night at the Plaza with her and Mandy Stadtmiller for a story. It was a truly wonderful experience. I wasn't supposed to post about it before.
But Sara did
, so ... we'll see if someone tells me to take it down :)
---
When will society accept that all straight guys aren't schlubs who trudge around in a testosterone haze, resenting their overbearing girlfriends? Some of us enjoy being emasculated; it's actually sort of relaxing after centuries of oppressing everyone all the time.
From this well written
superbowl recap via gawker
.
----
Sean Patton is a local comedian, friend, and sincerely talented dude! Check him out on Fallon:
----
Please give your money and support to the
Boner Center
.
The John H. Boner Community Center - your community center - serves Indianapolis' near Eastside. Every contribution supports the center's work by providing the financial resources needed to help continue individuals move towards self reliance and encourages people to an improved quality of life!

By providing its many services and programs, the John H. Boner Community Center is a vital element to the quality of life of its residents. Without your support, the Boner Center cannot exist.
----
CNN takes on
"the G Spot"
----
A
super cool video Ted Talk about making sounds visual
via their natural vibration patterns.
----
Rare Photos of famous people
. A very random, fun list.
George Clooney
----
Katheryn Bigelow
GO GET EM TIGER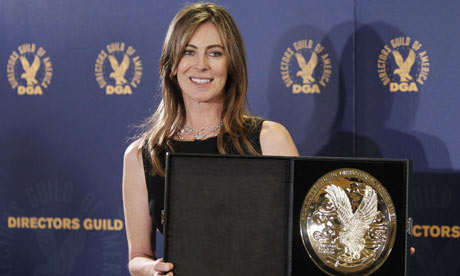 Kathryn Bigelow became the first-ever female winner of the Directors' Guild of America (DGA) award for best direction in a feature film.
----
Arcade Fire's
incredible fusion of web and film for Black Mirror
, they did something incredibly impressive with the web before for Neon Bible.
----
Ratatouille is one of the best films I've seen. So completely fun and well executed, great story. I'm not so into seeing animated disney features. Now I get it.
----
My friend Raphael Bob-Waskberg showed me how he's even MORE talented than I knew before after I saw his play the
Mike and Morgan
show. His writing was phenomenal - mark my words - this man can write extremely well, and anyone who gives him money, like a movie studio, will be rewarded. RBW is a comedy writer/performer best known for his group
Olde English
.
----
I don't care if
Die Antwoord
is South Africa's Ali G and a joke, the songs are fun and they look great. Also, props to the Dutch language, and I heard them playing the Ninja song at some trendy sceney dance night. Cory Kennedy and entourage was also there so we experienced a Nylon magazine photoshoot come to life. That was after having dinner at the Waverly Inn, a notch on the New Yorker belt.
----
AND FINALLY A SONG
Gang Bang Suicide by Broken Social Scene